In conversation with… Stephen Gow, general manager of The Chester Hotel and The Chester Residence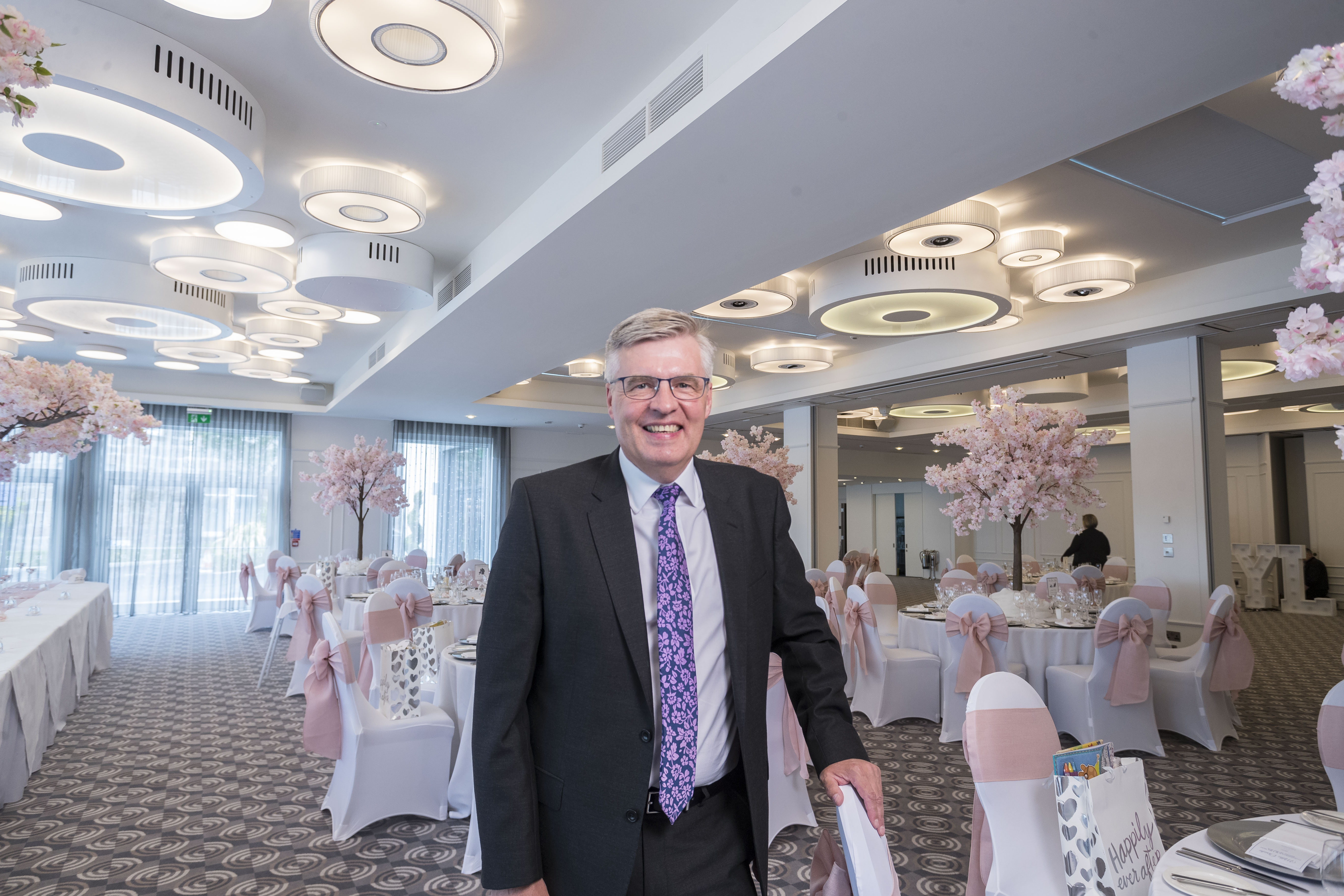 Tricker Communications has an impressive track record in delivering successful, award-winning campaigns for clients in the tourism and hospitality sectors. We've been working with top venue The Chester Hotel in Aberdeen and The Chester Residence in Edinburgh for several years, providing all elements of their PR, marketing and advertising.
General manager Stephen Gow explains how Tricker Communications has become an extended part of the hotel's own management team – along with being the go-to for creative social strategy, eye catching photography…and festive campaigns that are just a wee bit cheeky.
What services do Tricker Communications provide to The Chester Hotel?
When we first started working with Tricker Communications several years ago, we were perhaps a little bit blinkered about what they can do as an agency. We knew that they were well known for their media relations campaigns and stunts – and the team's knowledge of the consumer media landscape was where we initially felt they could add the most value in raising our profile.
We very quickly learned that they could provide an integrated service across numerous different platforms. Yes, they could rattle off a high quality press release that delivered coverage or manage a press trip for key journalists and influencers, but they could also create social media content, produce videos, support us with the design and content of our website, develop e-marketing platforms and even organise events. What's more, they could do all of this in the right tone of voice for our hotel.
Tricker Communications now manages all elements of our external communications, and they also support us with brand identity. They're never fazed by what we throw at them – even if it's sourcing 6ft high Nutcrackers for our festive display!
How has Tricker Communications been able to add value to The Chester Hotel?
The one thing I've learned about the team is that they like to 'do' and they like to deliver – they're proactive and always come to the table with great ideas. But, more than that, they like to evaluate – to show how what they are doing for us is working and to let us know if it's not and how they will address this. Evaluation is key for us, as it helps us to target our PR and marketing budget at activities which are most effective.
An example of this would be our PPC (pay per click) campaign - aimed at driving traffic to our website – which Tricker Communications devised and manage. Site visitors who arrive from PPC are now the third-biggest group of visitors to our website - and they are among the most engaged, spending more time browsing the pages than other traffic sources.
How important is the digital strategy to the hotel in reaching customers?
I would say that it's critical, especially because it gives us black and white results. For example, with the use of tracking codes, the team can see the relationship between social media and the website. We know how many people arrive at the site from social channels, and we can understand the type of content that they are most likely to engage with.
In addition to running our social media – which includes all elements of the hotel from rooms and food and beverage to conferences and events – Tricker Communications has developed a social strategy for reaching specific markets. For example, they use targeted social media posts to put The Chester Hotel in front of potential guests from different regions of the UK and overseas.
The team conducted a significant amount of research into identifying overseas markets where we stood to generate the most business and analysed the times of year when holidaymakers were most likely to book accommodation. Right now, we are at peak time for the USA market, and the social campaign run by Tricker Communications is by far and away the most significant driver of American traffic to the website.
The team at Tricker Communications had previously deployed a similar strategy for our sister property – The Chester Residence in Edinburgh – so we knew that what they were suggesting would be effective and deliver results.
Again, the key thing is the evaluation. They're never content just to implement the campaign and leave it at that. They're constantly checking in with us to see how their activity is impacting on our business and adjust it accordingly.
What's been your favourite piece of work created by Tricker Communications?
There are too many to mention! I love the work that they did to launch our new, extended bar, The Gallery. They created the brand identity – even conducting a public survey to help determine a name – organised the launch, developed our drinks menu to reflect the artistic theme, staged photography sessions, created video, got fantastic engagement on social platforms and secured a huge amount of media coverage. It was fantastic from start to finish – and one of the reasons why The Gallery is so busy day and night, seven days a week.
I also have a soft spot for our 2019 festive campaign. We asked them to come up with a new concept for our festive dining offering as we wanted to stand out among the images of Christmas trees, baubles and turkey. We had no idea what they'd come up with, but the humorous, ever so slightly risqué creative using old photographs from the 1920s still makes me smile.
Follow these links to find out more about The Chester Hotel and The Chester Residence.