You may think social media is smart, but here's why a having a website is a winner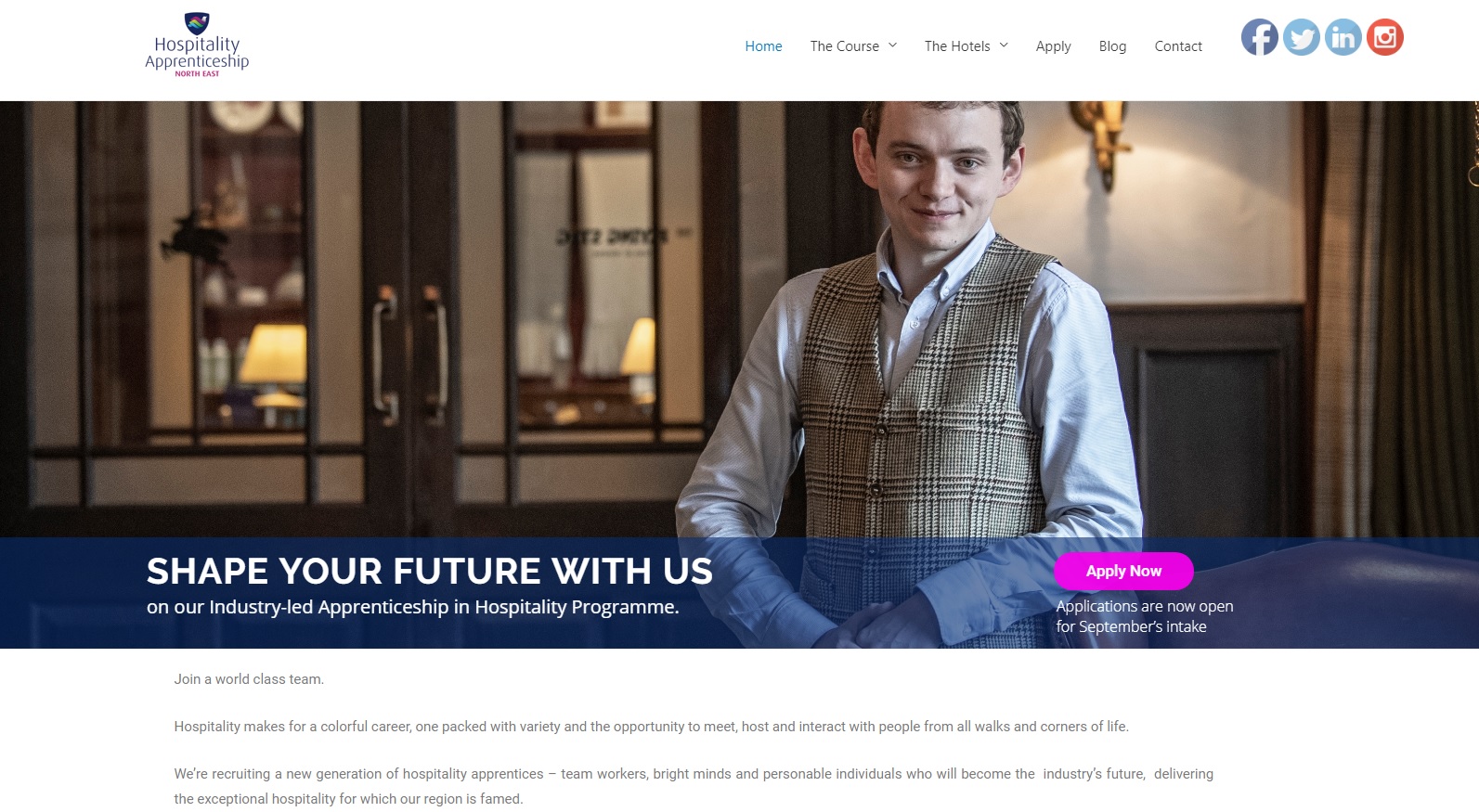 If you're a small business owner, or just getting a business off the ground, you may wonder why you need a website when you can use social media to reach out to the public. 
Let's face it, social media gets your name out there along with details of what you do. You can speak directly to your likers or followers, tap into it as a resource to help you find new staff, as well as using it to share details of latest news, offers and more. So, is it old school to have a company website? 
In today's digitally driven world, the average Brit spends 24 hours a week online – twice as much time as a decade ago – and a staggering 97% of consumers turn to their mobile, tablet or PC to find and research a local business. A professionally designed and developed website goes a long way to providing an effective window into your business – and here's why. 
Think about how you search for things online. Would you take time to go through a social media site to find a business – or simply Google it or ask Alexa? 
Visitors come to check you out specifically. Search engine finds solicit a high level of trust among consumers, which is great for your firm's credibility. 
Without a website, your firm would not be visible to people outside your chosen social media networks. 
Likewise, what happens if your favourite social media platform has a data breach that affects public confidence – or disappears into the ether? 
Remember Bebo and MySpace? Social media sites come and go, so bear in mind they may not be around for ever. If your chosen site disappears, you do too. 
Be e
ngineered for success
A website gives you the freedom to influence how you appear in search results. You can use Search Engine Optimisation (SEO) mechanisms to help your site rank higher for the keywords your audience uses. 
You can build in code to code (semantic vocabulary) that helps search engines return more informative results for users to what's relevant to your niche and your audience. 
Twitter has a 280 character limit while Instagram stories max out at 15 seconds. 
A company website is a permanent and stable place that can be developed your way, not around the site confines of your chosen social media platforms. 
It's a medium to showcase your work and you can do that in words, images and videos, making your business stand out – think of it like a shop window on your business. Tell your story, your way, and add in the features that will be useful to you. Having your own website gives you more creative freedom than social networks. 
It's a place where you can give more depth and insight into what you do and inform your audience of trends and changes that are relevant to them, through news and blogs, as we've done for clients like Hall Morrice. 
Using widgets – applications that are embedded into the body of a website, like booking forms, translators, search bars, contact us forms or even a weather display – adds user-friendly functionalities. 
Browsers can read all about The Chester Hotel's Signature festival of fine food and drink which brings an award-winning line up of top chefs and personalities to the venue in November – and then go on to book tickets, all on the same site. 
Make your website work for you
Don't be overwhelmed - we've worked with a diverse mix of organisations to design and deliver websites that pack a powerful punch and can do the same for you. 
We can take care of all the elements, and critically, do it on time and on budget. 
It's never simply a one-size-fits-all template model that we use, we work with clients to understand what's needed from the platform so that we create the best design and content for the audience. 
What better way to show this than by showcasing the experts themselves? 
Commissioned to add fresh content to the website, we incorporated film interviews with academics, wrote short profiles on them, added case studies, and insights into each specialist area, supported by knock-out images. 
Not forgetting the special venues and experiences available to conference goers, we showcased everything from cliffside abseiling to off-road safaris. 
Inspiring users
The launch of a brand-new hospitality apprenticeship in the North-east required a supporting website and we were able to develop this quickly and on budget. 
It was imperative to include the key stakeholders in the scheme, details of how to apply online, and to devise the site with a young digitally-smart audience in mind. 
But how do you make a career in hospitality inspiring, at a time when there has been concern about the difficulties in securing and retaining new blood? 
First impressions
Your website represents your business in the virtual world and is the first impression many potential clients will have of you – before they make contact by email, pick up the phone or walk into your premises. You need that impression to be a good one. 
How about these for positive first impressions – would you love to indulge yourself at The Chester Hotel? 
If it's time for your website to get a facelift to better represent what you do, and improve its performance, then it's time to talk to us.