We're Scotland's Outstanding Small Public Relations Consultancy!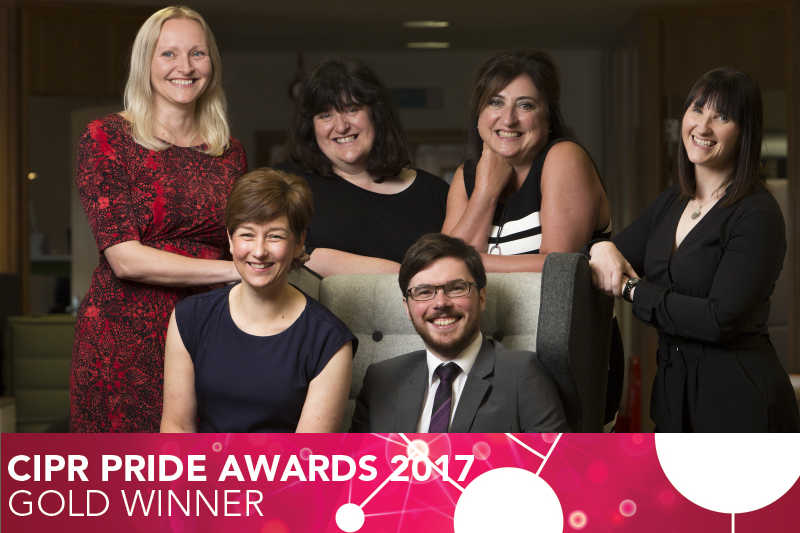 Tickled pink, affa chuffed, delighted, high as a kite, pleased as punch, in seventh heaven, on cloud nine, over the moon ....
That just about sums up how we're feeling today after being named Scotland's Outstanding Small Public Relations Consultancy at the Chartered Institute of Public Relations PRide awards.
The judges said that we responded in a "proactive, bold and positive way" to the 'interesting' economic landscape in Aberdeen in recent years, and, that our "approach in working closely with staff to maintain professional development and to also broaden the range of services on offer in order to retain clients speaks to a mature business outlook and one which is a credit to the agency and it's principles. Tricker is a deserving winner on every front."
We're were also delighted to take home the awards for Low Budget Campaign for our Scottish Women's Institutes 'Black Dog Syndrome' project and for Best Use of Photography for our Star Wars Cocktails... we may just need to make up some more of them for the ongoing celebrations.
I couldn't be more proud to work with such a dedicated, creative, hardworking and enthusiastic team who never fail to go the extra mile for clients and for each other... and who always have cake on their minds ... and a fabulous pun to hand.