Famous names? All in a day's work at Tricker PR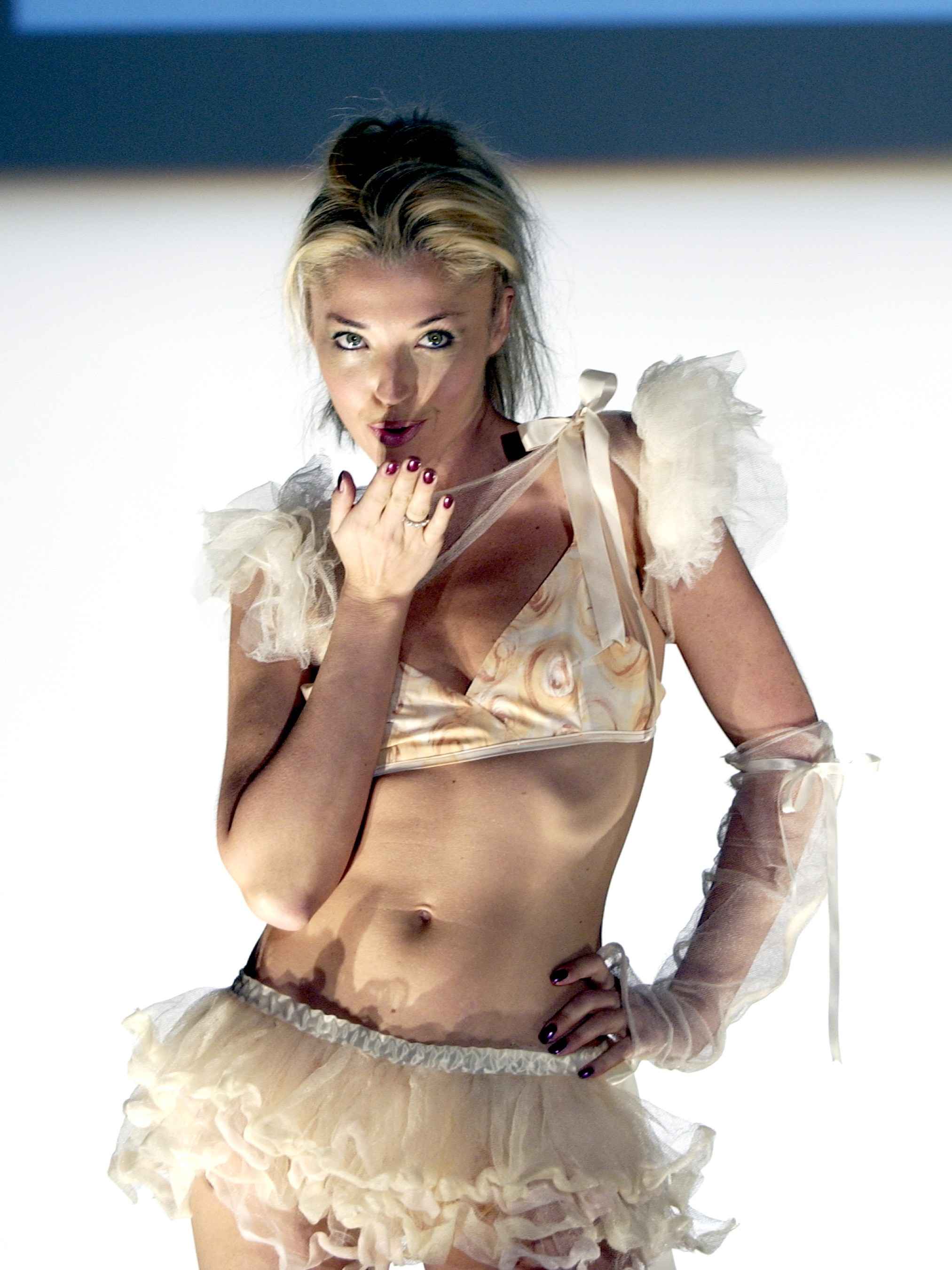 We've been archiving much of our photo library over the last few weeks and came across some of our favourite celebrities we've worked with on client accounts. Here are our top eight celebrities:
Dame Katherine Grainger
Now, we really shouldn't have favourites but Katherine Grainger  must be one of the loveliest women on the planet. The Olympian and rowing world champion joined a crew of amateur coastal rowers in Portsoy on the first day of the 2014 Aberdeen Asset Management Scottish Traditional Boat Festival. Despite the choppiest of seas, Katherine gamely took to the waves – the size of which would have had surfers drooling – with The Skiffettes, a group of local woman who built their own skiff – a traditional coastal rowing boat – which they painted bright pink and named 'Soy Quine'.
Following this Katherine was only too happy to spend time back at harbours edge with local school children;  allowing them to wear her Olympic medal and answering all of their questions.
Having spent far, far longer than she was meant to, we tried to give her the opportunity to exit stage left – but she wouldn't leave the school pupils until each had had the chance to wear her medal and ask their questions.
Olympian Katherine Grainger Opens Portsoy Festival
Mark Beaumont
If the title' nicest woman on the planet' goes to Katherine Grainger then the holder of the male equivalent must be Mark Beaumont. We met Mark when he did the final leg of his STV Children's Challenge appeal to swim and run across Scotland along the Highland Boundary Fault Line. 
Our clients Aberdeen Asset Management were supporting his cause and several of their staff were due to run a few kilometres with him on his run into Aberdeen where he was due to finish the challenge on the beach. We'd been contacted earlier in the day to see if we could find him an ice bath, which we did and we were on hand to whisk him off the finish line by car to Aberdeen Sports Village.  
We were surprised to see the whole Aberdeen Asset Management staff contingent arrive with him at the finish – as most has said the whole run in from Portlethen was further than they had ever run before. They were due to stop after 5km. They later said that they were so inspired by Mark Beaumont's grit and determination that they felt they had to stick with him. He was as exhausted as it's probably humanly possible to be.
The offer of the car was there; the ice bath was booked. But Mark Beaumont stayed to personally thank everyone who had contributed to the challenge fund.
We finally got him into the car... well, folded him into the car actually ... he could barely move.
A two mile journey to the ice bath – and by the time we got there he needed to be helped out of the car and into the Sports Village where he was instantly recognised by young fans. We tried to rush him past them explaining that he was in a lot of pain and needed to get into the bath. But, he waved us off and made time to speak to everyone there – despite being physically held up at the time.
Tamara Beckwith
Although known by some as an IT girl – famous for being at all the right parties and not much more – Tamara Beckwith is one of the hardest working and charming personalities we have ever worked with.  We asked her on different occasions to pose with a goat outside Harrods and to model underwear made from mosquito nets for charity World Vision. Unlike many of the z-list celebrities we approached during our work with this global development charity, Tamara asked for no fee – and certainly no frills or special treatment.
On the day, Tamara was exceptionally well briefed for both events – she had not just read but studied the background we'd given her (unlike the washed-up soap actor who was given the same level of briefing material for another event – AND was paid an appearance fee, but who, when was asked questions by a journalist about the charity, responded "who knows love – I just turn up, smile for the camera and take the money …)
Highlighting the benefits of mosquito nets to prevent deaths from malaria, Tamara happily went out of her way to change outfits at the request of the photographers. And, she even managed to stay smiling for the cameras when Mushroom the pygmy goat decided to leave behind a small offering on the doorstep of Harrods.
Claire Grogan and Paul Rankin
Both Claire Grogan and Paul Rankin (separately) helped us to topple a set of giant dominoes in cities across the UK – Claire in Glasgow and Paul in Belfast.
Zoe Salmon
Someone in the office forgot to tell Blue Peter presenter Zoe Salmon that the game of snakes and ladders we wanted her to play for charity involved a real snake … But she was up for it in the middle of a Belfast city street.
And the Most Elusive Celebrity We've Worked With …
It has to be the world's most celebrated hide and seek champion – Nessie. Even we couldn't manage to tempt her out for a selfie or two for the Loch Ness Marathon!
And The Celebrity The Boss Has Mentioned In More Press Releases Than Imaginable ….
Johnny Depp of course …
When she wasn't sending him Peter Pan OSCARS ahead of his nomination for 'Finding Neverland'  she was plugging his sea shanty CD in the hope of a personal appearance at the Scottish Traditional Boat Festival.
One day ….