I do, I do, I do, I do, I do ...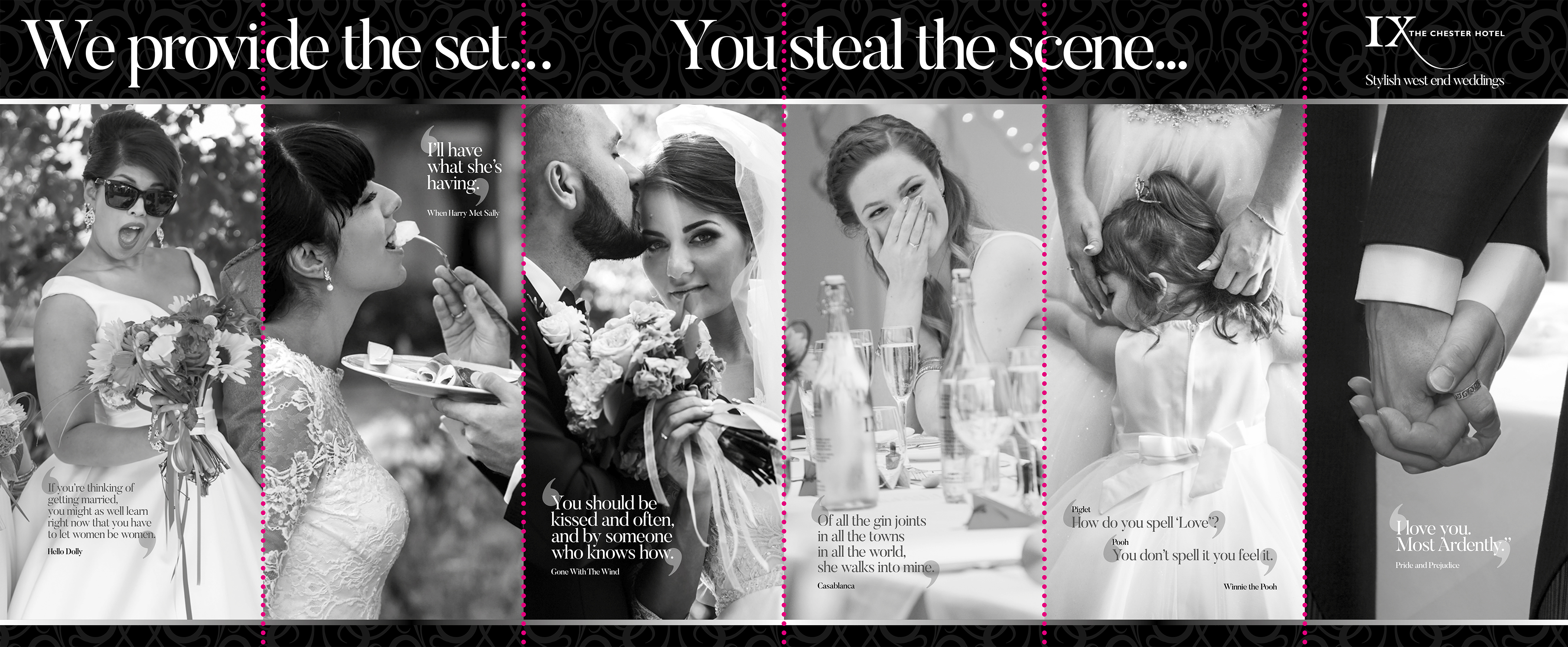 There's been talk of little other than nuptials in the office lately ... but don't rush off to buy a hat just yet.
In case you think that all we do is media relations and press releases, take a look at our recent work for clients The Chester Hotel, The Tor Na Coille Hotel and Maryculter House Hotel  for the Your Wedding Exhibition.
We created a new brand look for The Chester Hotel's stylish west end weddings with a six panel stand and a movie classics theme.
It was all hands on deck to create a soft, shabby chic, fairy tale look for the Tor Na Coille Hotel in Banchory - thank goodness someone remembered the spirit level (?!) It took most of our collective willpower not to strip the Victorian sweetie cart of its contents before the exhibition opened.
A new glossy wedding brochure for Maryculter House Hotel showcasing more of the unique, historic charm of the venue was hot off the press on exhibition day.
If you need a creative approach to your exhibiting, advertising campaigns, print or digital brochures get in touch.