How do you write a winning award entry?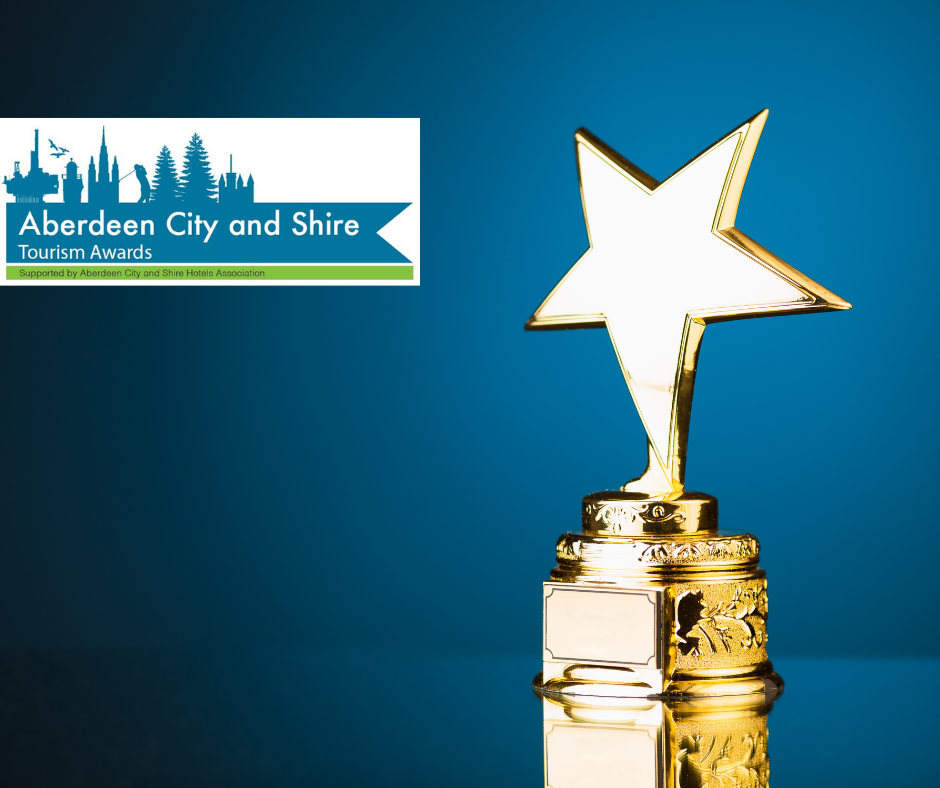 As the deadline for the 2022 Aberdeen City and Shire Tourism Awards looms, here are some of our tips on crafting the winning entry.
How do you write a winning award entry?
If you've ever tried to enter a competition before, you'll know there are often strict criteria that need to be followed before you can even get your submission read and considered for shortlisting.
There are strict word counts and guidelines for each question in the Aberdeen City and Shire Tourism Awards on the entry form, which makes showcasing why you should be considered even trickier.
In this brief guide, we'll take a closer look at how to write a punchy, impactful award entry that gets your organisation noticed for all the right reasons!
Read the questions carefully
Does your awards submission ask you direct questions? Read them with care, and then re-read them. Make sure you're completely clear on what is being asked of you, so you don't go off-topic. Ensure you have enough time to write and give yourself the space to truly dazzle with your entry!
Answer the question
This seems too basic that it's insulting to include. But ask anyone who has ever judged awards and they will tell you that many entrants simply forget to answer the question – preferring to tell the judges what they want to tell them, rather than what the judges have asked to hear. You may feel you have lots of general information about your business that you want to tell the judges about – but you will be judged on your answers to the questions. So remember to answer them!
Provide evidence
It's crucial that all your statements are backed up with evidence, to prove your achievements. This might seem tricky at first, but it can be made simpler by condensing your accomplishments down to those you think will be most impressive to the judging panel.
Can you provide statistics that show progress? Is there a link you can share with judges that shows the practical impact of what you've done? So don't say "we've improved significantly". Instead, find figures which show how much you have improved whether that's visitor numbers, amount of waste recycled, new projects created, % increase/decrease. Make sure your entry is evidence-based.
Stick to the format
It can be tempting to go 'off script' when confronted with a rigid awards submission format. But don't do it! The rules are there for a reason, and they help readers find the information they need to consider you for the award.
Be sure to stick to the right word count and system – if you're in any doubt, contact the awarding body to check you're getting it right. The last thing you want to happen is to have your entry disqualified for a seemingly small error in formatting.
Use straightforward language
Minimise your jargon. This will help make the award submission easier to digest for your readers, and also make sure everything you write is easy to understand for a wider audience. Jargon overload has a tendency to come across as bragging - while telling people what you did and how it positively impacted the company is a more down-to-earth route.
Ready to submit your entry?
Nominate yourself for the Aberdeen City and Shire Tourism Awards at the official website.