Four Things I Didn't Expect To Be Doing Working in PR…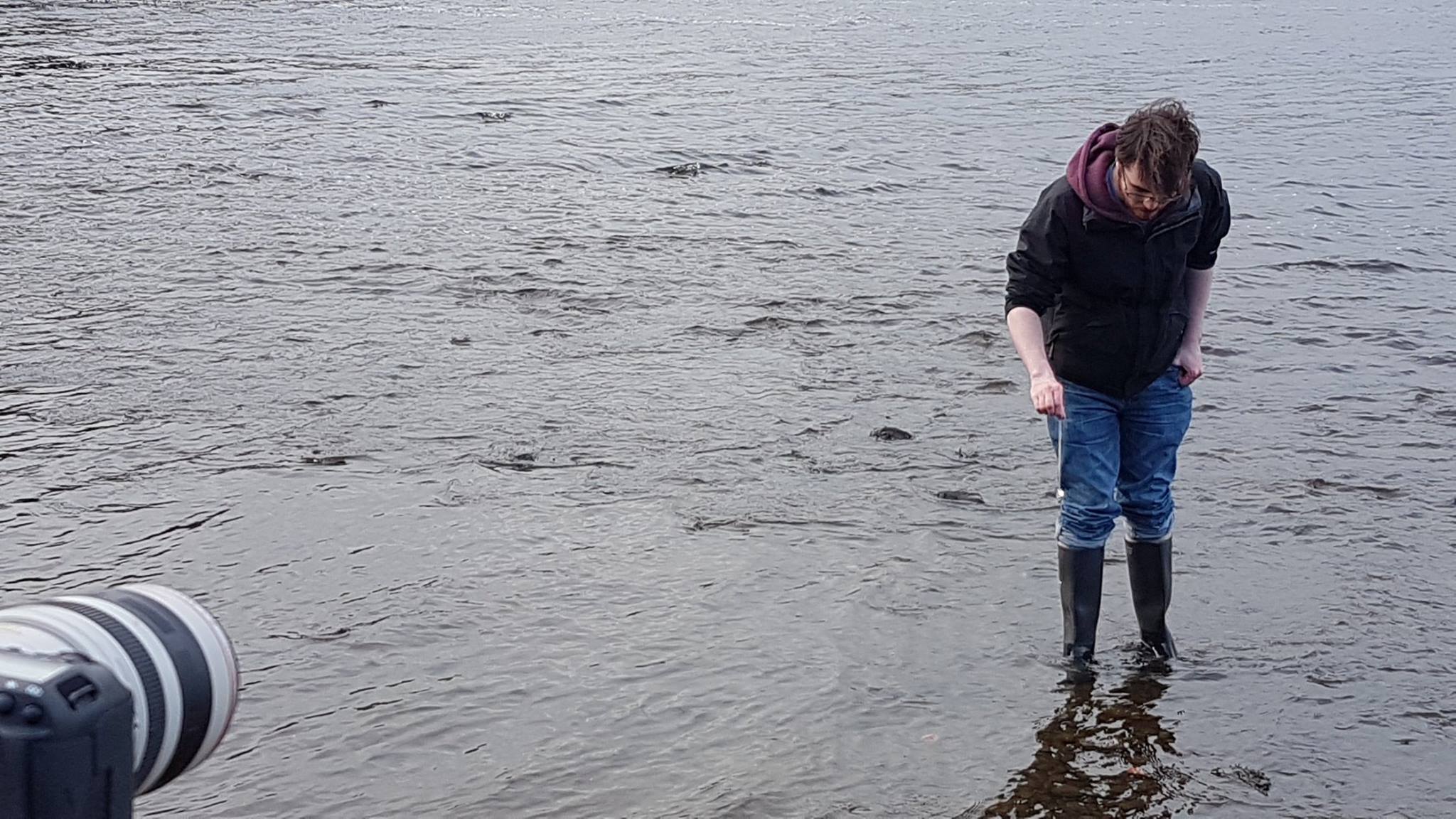 When I first joined the world of PR after graduating from university, I thought I knew what to expect. I knew I'd have to work my way up from the bottom and learn the basics – but I didn't realise just how varied my workdays would become!
I'd dealt with numerous PR companies in my student blogging days, and had even done some work experience with Tricker PR while at secondary school, but to this day I find myself constantly surprised – and delighted – by the variety of things I've found myself doing.
Creativity is the name of the game here at Tricker PR and we're always on the lookout for an eye-catching way to get our clients noticed. Five and a half years on, I still often find myself in the pub at the weekend trying in vain to explain my latest escapades to my desk-bound friends.
The unpredictability of the job is what I love about working in PR. So without further ado, here are four things I never thought I'd be doing when I started working in PR…
Embracing my inner 'Jack from Titanic'
It seemed like an obvious choice… to promote the Aberdeen Standard Investments Boat Race we would film a rowing-themed parody of the film Titanic.
We storyboarded the scenes and had everything worked out… until I discovered that someone was about to get very cold feet. And that someone was me.
I'd thrown myself into the river a couple of times to stop runaway boats during photoshoots, but this was the first time I found myself voluntarily wading into the River Dee in order to grab the perfect shot of the "Heart of the Ocean" (read: plastic replica blue diamond) landing in the River Dee.
It was a sacrifice I was willing to make – and only 20 takes (and 2 numb feet) later we had the perfect take to finish off our video.
Discovering the perfect way to attach a doughnut to a fishing rod
As a long-time Scout leader, I thought I'd discovered pretty much every use for a knot that I would ever need… until a photoshoot in Inverness proved otherwise. Famed Highland baker had Harry Gow was donating a dream ring doughnut to every participant of Etape Loch Ness, and we came up with the perfect photo concept.
Little did we know how difficult it would be to attach one of these tasty treats to the end of the fishing rod I'd carried with me on the train up north. (Or how strangely the man in the fishing shop would look at me when I explained what I needed it for in the first place.)
It took a delicate touch and a couple of failed attempts, but I think the end result (and the expanded waistline caused by eating the 'ruined' doughnuts) was worth it!
Interviewing one of Scotland's most famous (fictional) matriarchs
How do you interview a fictional character? It was a question I asked myself frequently after pitching the idea for a story in Women Together – the magazine of the Scottish Women's Institutes – and it being accepted.
I was tasked with tracking down Maw Broon, famous for her weekly appearances in the Sunday Post and in Christmas annuals stretching back decades.
Let it never be said, though, that I won't accept a challenge.
It might have taken a few weeks, but soon we had our Christmas cover story – an interview with Scotland's most famous mum, with a few of her tried-and-tested recipes to boot. And whowouldathunkit – she's even a member of the SWI, herself!
Learning about the dangers of hot glue
We're passionate about creativity in our office… and that extends to every facet of the business. Every year since Tricker PR opened, the team has made handmade Christmas cards to send to our extensive contact books.
Looking in the window, you might wonder why we're seemingly blow-drying a half-made Christmas card with a tiny hairdryer or tying ribbons around a meticulously-measured twig, but the end results are always the talk of the town.
We're even reliably informed that some recipients save their up, like some sort of festive Pokemon card collection.
But what's life without a little danger? Without fail, every time the glue gun comes out, I manage to burn my finger. Even if I've not been using it. It's become something of a running joke in the office – I'm half expecting to get my own personal accident book in this year's Secret Santa!
If you're looking for attention-grabbing PR from a firm that does things just a little bit differently, get in touch to find out how we can help…