5 Ways to Appear Confident on Camera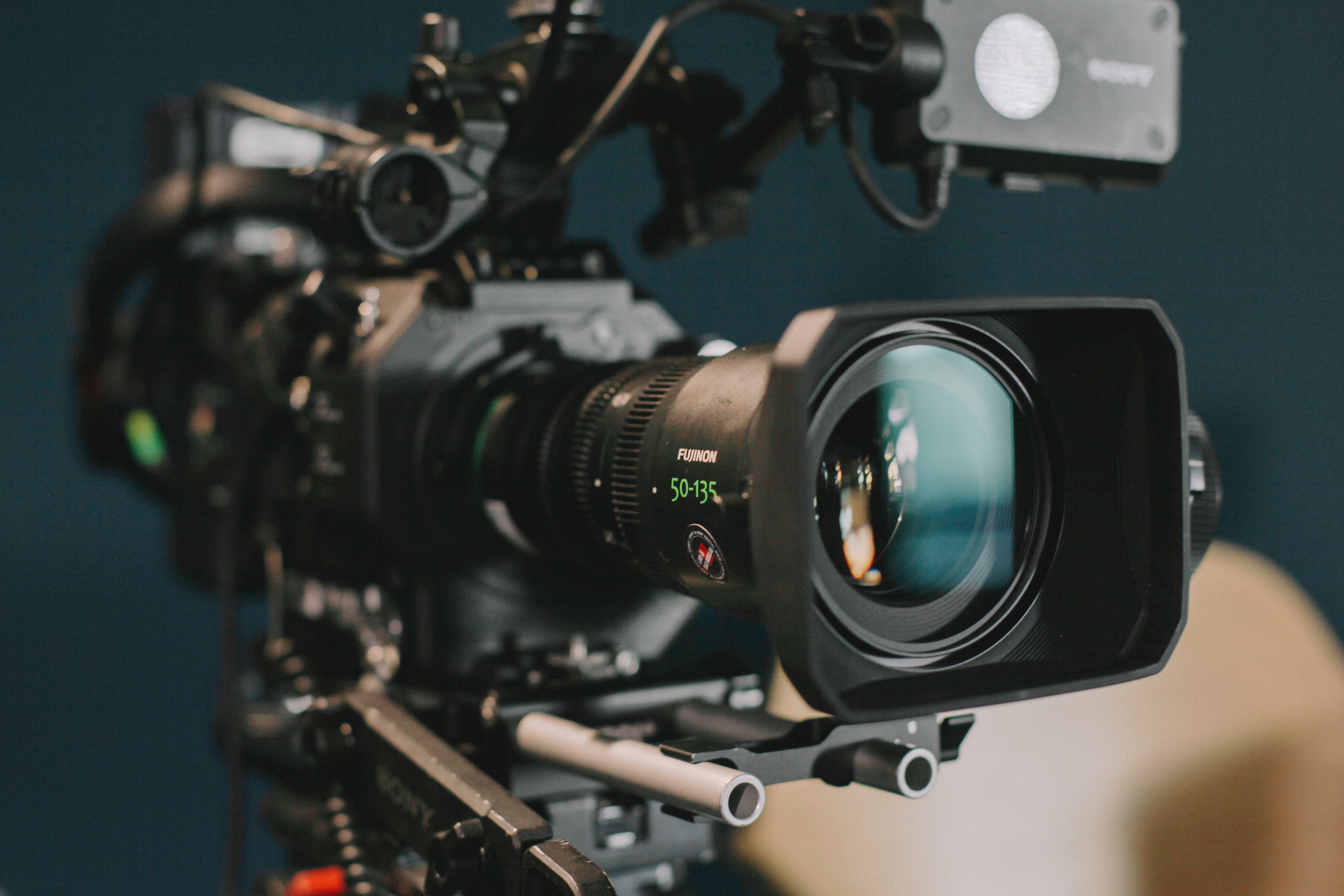 Being filmed can be daunting for even the most experienced public speakers – but with over 100 million hours of video watched every day on Facebook, and 82% of Twitter users watching video content, it should now be a big part of your digital media strategy.
So how can you conquer your nerves and come across well on camera? Here are our top tips to feel confident if you ever find yourself in front of the lens…
1. Prepare (But Not Too Much)
When we're filming our clients, we always give them a heads up on what we're going to cover. If you're being filmed by someone else, always feel free to ask for a steer on how the conversation might flow.
Have a general idea in your head about how you'd like to respond – but don't rehearse your answers word for word. You want to appear natural and relaxed on camera, and not like you're trying to robotically read out a script.
2. Know Where to Look
The person behind the camera knows the shot they are looking for – and how to make you look good in it! If you're camera-shy and want to get everything over as quickly as possible, following instructions is key.
Generally, you'll be asked to look at the interviewer and not down the barrel of the lens. This is much less daunting – just think of it as a conversation between two people. It can be tempting to sneak a quick peek at the camera but resist the urge as it is noticeable on film.
3. Keep Still
Once you're in position, try to keep your feet firmly planted. Keeping still will make for better footage and reduce the need for any reshoots.
If you're the sort of person that talks with your hands, don't hold back but try not to fidget. Paper rustling will be picked up by microphones and the motion of tapping your foot – even if it's out of shot – can still be seen on camera.
4. Take It Easy
You might be in a rush to get away from the camera, but you'll come across best if you speak clearly and slowly.
Take a deep breath before you start and don't rush – you'll come across as calm and collected on camera.
5. Don't Be Afraid to Ask for a Retake
Unless you're being broadcast live, there's always an opportunity to answer a question again.
Whoever is filming you wants to portray you in the best light possible – so if you think you missed a vital piece of information, you should be able to stop and try again.
If you'd like to find out how video can work for you and your business, take a look at our portfolio and drop us a line so we can arrange a chat.