Inspired by Rogue One: A Star Wars Story, we approached some of the UK's top mixologists to created four brand new cocktails to accompany Rogue One: A Star Wars Story – Kessel Rum, Dark Vader, Obi-Rum, Wookie Fuzzball.
And they proved that the force is strong with an interstellar range of cocktails with Dark Matter Spiced Rum at their heart for Scotland's first and only rum distillery.  We think they are the best this side of the Mos Eisley Cantina– with not a drop of blue milk in sight.
Georgi Radev, cocktail Jedi at Mayfair celebrity haunt Mahiki, created two unique concoctions – Kessel Rum and Dark Vader. Infused with the bar's signature Tiki flavours, they'll tempt even the purest of heart to turn to the dark side.
Meanwhile Andy Stewart, head bartender at Aberdeen's subterranean speakeasy The Tippling House, brings us Obi-Rum – an elegant blend of spicy Dark Matter and subtle, fragrant aromas.
Elsewhere in Scotland, the Wookie Fuzzball – the chocolatey brainchild of Kieran Stephens of Rothes' The Station Hotel – is sure to satisfy even the most stuck-up, half-witted, scruffy-looking nerf-herders.
Great online coverage from Scotland to a galaxy far, far away ...(okay, America!) The Daily Record, The Scotsman, Paste Magazine and some great social media traction 
 Find out more about Dark Matter here.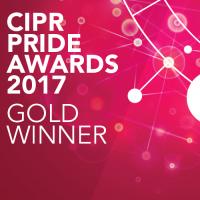 Image gallery
What we did