Dozens of homeless dogs in Scottish SPCA rescue centres are being discriminated against because of the colour of their fur - but we mustered an army of knitters from The Scottish Women's Institutes to help the pooches find their forever homes by creating colourful woollen overcoats.
In its centenary year, Scottish Women's Institutes (SWI) was seeking projects to show the range of traditional craft skills within the organisation.  What better than to prevent 'ruff justice' caused by Black Dog Syndrome which results in dark-coated dogs being overlooked by potential new owners in favour of those that are lighter-coloured. Working in partnership with the Scottish SPCA, homeless hounds were helped by SWI members knitting coats of many colours. 
Dark animals tend not to photograph well and it can be difficult to distinguish their features.  If they have any white or grey hairs, these show up against their black coats and may make them look older than they are. Their teeth also look comparatively whiter and this can make black dogs appear more threatening than those with lighter coats. Superstition has given black dogs bad image too. In British folklore, black dogs often appear as evil forces that represent death to those who see them.
But the SWI stripy woollies struck a global chord with digital coverage alone reaching an estimated 2 million people and being shared online almost 5,000 times.
Even Kay Burley got in on the act on Sky TV…
The story featured on BBC Alba and this video on the BBC Facebook page was watched over 44k times in a seven day period:
The story even reached the Martha Stewart website in the states as well as reaching across the UK in The Daily Express, The Telegraph and The Edinburgh Evening News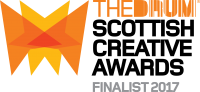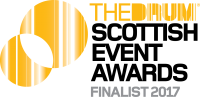 Image gallery
What we did